Smoke Damage Restoration in Wayne, NJ
Have you sustained smoke damage to your Wayne property? The harmful toxins that can be released when carpeting, draperies and upholstery are burned can be dangerous and a real mess to remove. Call Jersey Pro Restoration LLC: the experts at repairing smoke damage in Wayne, NJ. Homeowners and businesses have trusted the experts at Jersey Pro Restoration LLC since 2013 to restore their property to its original condition.
---
Call for FAST Service, 24/7
---
Wayne Smoke Damage Restoration Experts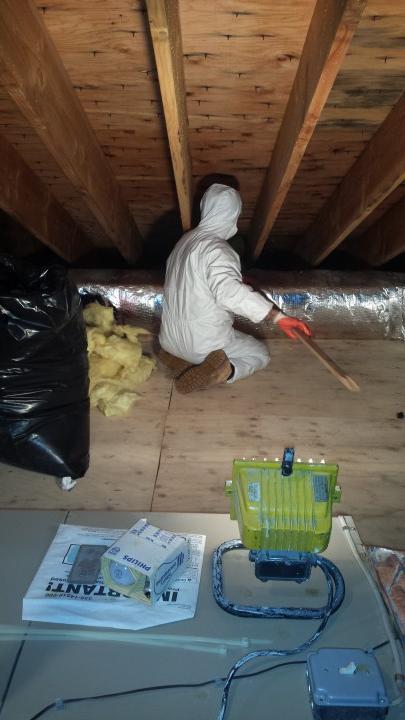 The trained professionals at Jersey Pro Restoration LLC will analyze the soot residue left behind before we begin the smoke damage restoration process. The best restoration plan will then be determined based on the results of our analysis, and Jersey Pro Restoration LLC will provide the most effective cleaning method for all of the surfaces that have been affected.
Depending on the intensity and temperature of the fire that has occurred, the soot residue that has been left behind from your Wayne smoke damage can vary. Whether the soot residue is wet smoke residue, dry smoke residue, protein residue, fuel oil soot or other types of residue, the knowledgeable Wayne smoke restoration experts will properly remove the soot from ALL effected surfaces.
Call (973) 291-1321 for Quality Smoke Damage Restoration in Wayne
Jersey Pro Restoration LLC will aggressively pre-treat all areas of your property to minimize secondary damage from potentially happening
Properly dispose of all un-salvageable items, belongings and debris
Remove soot from all surfaces
Eliminate unpleasant odors from the fire and smoke
Dry and dehumidify the affected areas to prevent bacteria, fungi, and mildew
When you need immediate assistance with smoke damage in Wayne, call the one company who will provide safe and professional clean up to your Wayne home or office: Jersey Pro Restoration LLC. We are available 24/7 to be there for you when you need us most. We have been proudly providing Wayne, New Jersey smoke damage restoration since 2013.
WHAT CUSTOMERS ARE SAYING:
5★★★★★ - "The crew is still helping us recover and I can't say enough about Tony and the entire team. Every day they came to check on my family. They are the nicest, caring, and most hardworking guys. They have been all over my neighborhood in Little Falls after the flood last week. Thank you guys for everything."
Colleen in Little Falls, NJ
2018-08-15
---
5★★★★★ - "I used Jersey Pro to rid mold in my upper attic when found on a home inspection. Ben came, gave me a reasonable price and got the job done. They were prompt and efficient. I highly recommend them to anyone."
S. Marshall
---
5★★★★★ - "They showed up on time and did a great job of cleaning the mold in the basement."
Laurence A., Mold Removal in Wyckoff, NJ
2015-02-16
---
5★★★★★ - "He was fantastic."
Peter G., Mold Removal in Englewood Cliffs, NJ
2015-02-16
---
5★★★★★ - "I hired Jersey Pro to remove mold and to perform the reconstruction work. On the day of mold removal Ben's guys were prompt; they worked efficiently and were very friendly. On the reconstruction side the workers were are again friendly and accommodating but required more supervision having to stay on top of them more. It may also seem this way because it was not a quick repair and move on, but a renovation. if I were to do it again I would still use them."
Betty H., Mold Removal in Madison, NJ
2015-02-16
---
5★★★★★ - "So far I am very impressed with this young mans business sense. He showed up when he said and didn't appear with a doom and gloom story. Mold is bad enough, so others had given me the feeling of knots in my stomach , where I am usually there to calm others.Bel the owner, was realistic while not being over powering. I am an electrical contractor and never scare anyone into business, just layout and educate my customer and tell them what needs to be done to repair and assure them that if I do it , it would be the same as if I was doing for myself, Bel , the owner gave me that same sense."
Jim P., Mold Remediation in Norwood, NJ
2015-02-16
---
5★★★★★ - "Jersey Pro is one of the best and honest no nonsense contractors I have ever hired in more than 20+ years. They were very responsive to every question and concern, and did not prey upon our concerns to sell unnecessary services. I would highly recommend Jersey Pro to any contractor or homeowner."
Vincent P., Mold Removal in Chatham, NJ
2015-02-16
---
5★★★★★ - "They did a very good job. I appreciated the fact that the owner took the time to walk me through their process. Definitely would recommend them."
Kimberly D, Emergency Water Removal in Lincoln Park, NJ
2015-02-16
---
5★★★★★ - "I would work with them again."
Amanda I. Mold Removal in Freehold, NJ
2015-02-16
---
5★★★★★ - "They did a good job. They did exactly what I asked for."
John Z., Mold Remediation in Elmwood Park, NJ
2015-02-16
---
5★★★★★ - "He was very good. They had a very busy schedule. They did the work very quickly. They work pressionally."
Marie C., Fire Damage Restoration
2015-02-16
---
Call for FREE Smoke Damage Restoration Quote
---