Mold Remediation in Wayne, NJ
Do you need mold removed from your Wayne New Jersey home? If you suspect mold growth, or if your home has tested positive for mold, give the experts at Jersey Pro Restoration LLC a call today. In the Wayne mold remediation business for over 5 years, Jersey Pro Restoration LLC is a trusted name in the industry. Your needs will be handled promptly and professionally. Don't expose yourself or your family to mold spores any longer; call the experts at (973) 291-1321 today!
How Much Will Removal of Mold in My Wayne Home Cost?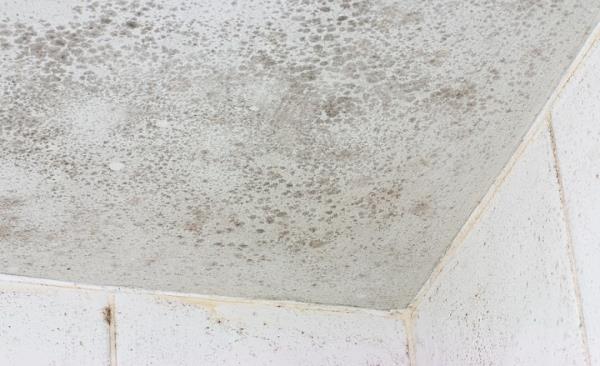 It's certainly valid to want to know how much the mold removal process will cost. Give us a call at (973) 291-1321 for a comprehensive estimate and plan of action. Once we assess the extent of the mold in your home in Wayne and your mold exposure, we will determine a course of action to remove it swiftly and completely. Of course, the bigger question is, "What is the cost of mold exposure in terms of health"? If you or a loved one is experiencing symptoms of mold exposure, time is of the essence. Symptoms include difficulty breathing, red, irritated eyes, nose and throat, coughing, sneezing, fatigue, headaches and difficulty concentrating. If you suspect that you're being affected by mold in your home, let us know and we'll put you on a fast track for complete remediation of mold in your Wayne home.
How To Remove Mold From Wayne Buildings:
First, you'll need to know what caused the mold to grow in the first place, so that the process doesn't repeat. Most often, mold growth is precipitated by water damage and prolonged moisture. Mold thrives in a warm, moist environment. Often there was water damage that was not resolved. Next, you'll need to determine the extent of the damage. Removing some but not all of the mold spores will slow growth, but not eliminate the mold. Proper equipment must be used to limit exposure. In general, gloves, masks and goggles should be used. Affected floor boards and sections of drywall should be removed, then the area scrubbed with an antimicrobial agent. The areas should then be thoroughly dried. Commercial air movers dry the area very quickly. Last, the damaged floor boards and walls will need to be repaired. If this process seems daunting, Jersey Pro Restoration LLC can help. We've been in the Wayne mold remediation business for over 5 years. We know mold and how to eliminate it! Give us a call at (973) 291-1321 for a quick, fair quote.
Complete Wayne Mold Removal
Established as a mold removal expert since 2013, you can rest assured that Jersey Pro Restoration LLC will completely eradicate your mold problem. If you have mold in your Wayne home, we've got the solution. Our process for mold removal is simple and complete.
First we assess the of the extent of mold growth.
Next, any damaged floor boards, wall boards are removed.
A thorough cleaning of moldy surfaces comes next for complete removal of spores.
All affected surfaces are completely dried to thwart the return of mold spores.
Damaged surfaces are then repaired.
Last, we return to your home to it's pre-existing condition.
WHAT CUSTOMERS ARE SAYING:
5★★★★★ - "I used Jersey Pro to rid mold in my upper attic when found on a home inspection. Ben came, gave me a reasonable price and got the job done. They were prompt and efficient. I highly recommend them to anyone."
S. Marshall
---
5★★★★★ - "The crew is still helping us recover and I can't say enough about Tony and the entire team. Every day they came to check on my family. They are the nicest, caring, and most hardworking guys. They have been all over my neighborhood in Little Falls after the flood last week. Thank you guys for everything."
Colleen in Little Falls, NJ
2018-08-15
---
5★★★★★ - "They showed up on time and did a great job of cleaning the mold in the basement."
Laurence A., Mold Removal in Wyckoff, NJ
2015-02-16
---
5★★★★★ - "He was fantastic."
Peter G., Mold Removal in Englewood Cliffs, NJ
2015-02-16
---
5★★★★★ - "I hired Jersey Pro to remove mold and to perform the reconstruction work. On the day of mold removal Ben's guys were prompt; they worked efficiently and were very friendly. On the reconstruction side the workers were are again friendly and accommodating but required more supervision having to stay on top of them more. It may also seem this way because it was not a quick repair and move on, but a renovation. if I were to do it again I would still use them."
Betty H., Mold Removal in Madison, NJ
2015-02-16
---
5★★★★★ - "So far I am very impressed with this young mans business sense. He showed up when he said and didn't appear with a doom and gloom story. Mold is bad enough, so others had given me the feeling of knots in my stomach , where I am usually there to calm others.Bel the owner, was realistic while not being over powering. I am an electrical contractor and never scare anyone into business, just layout and educate my customer and tell them what needs to be done to repair and assure them that if I do it , it would be the same as if I was doing for myself, Bel , the owner gave me that same sense."
Jim P., Mold Remediation in Norwood, NJ
2015-02-16
---
5★★★★★ - "Jersey Pro is one of the best and honest no nonsense contractors I have ever hired in more than 20+ years. They were very responsive to every question and concern, and did not prey upon our concerns to sell unnecessary services. I would highly recommend Jersey Pro to any contractor or homeowner."
Vincent P., Mold Removal in Chatham, NJ
2015-02-16
---
5★★★★★ - "They did a very good job. I appreciated the fact that the owner took the time to walk me through their process. Definitely would recommend them."
Kimberly D, Emergency Water Removal in Lincoln Park, NJ
2015-02-16
---
5★★★★★ - "I would work with them again."
Amanda I. Mold Removal in Freehold, NJ
2015-02-16
---
5★★★★★ - "They did a good job. They did exactly what I asked for."
John Z., Mold Remediation in Elmwood Park, NJ
2015-02-16
---
5★★★★★ - "He was very good. They had a very busy schedule. They did the work very quickly. They work pressionally."
Marie C., Fire Damage Restoration
2015-02-16
---
Call for FREE Mold Remediation Quote
---